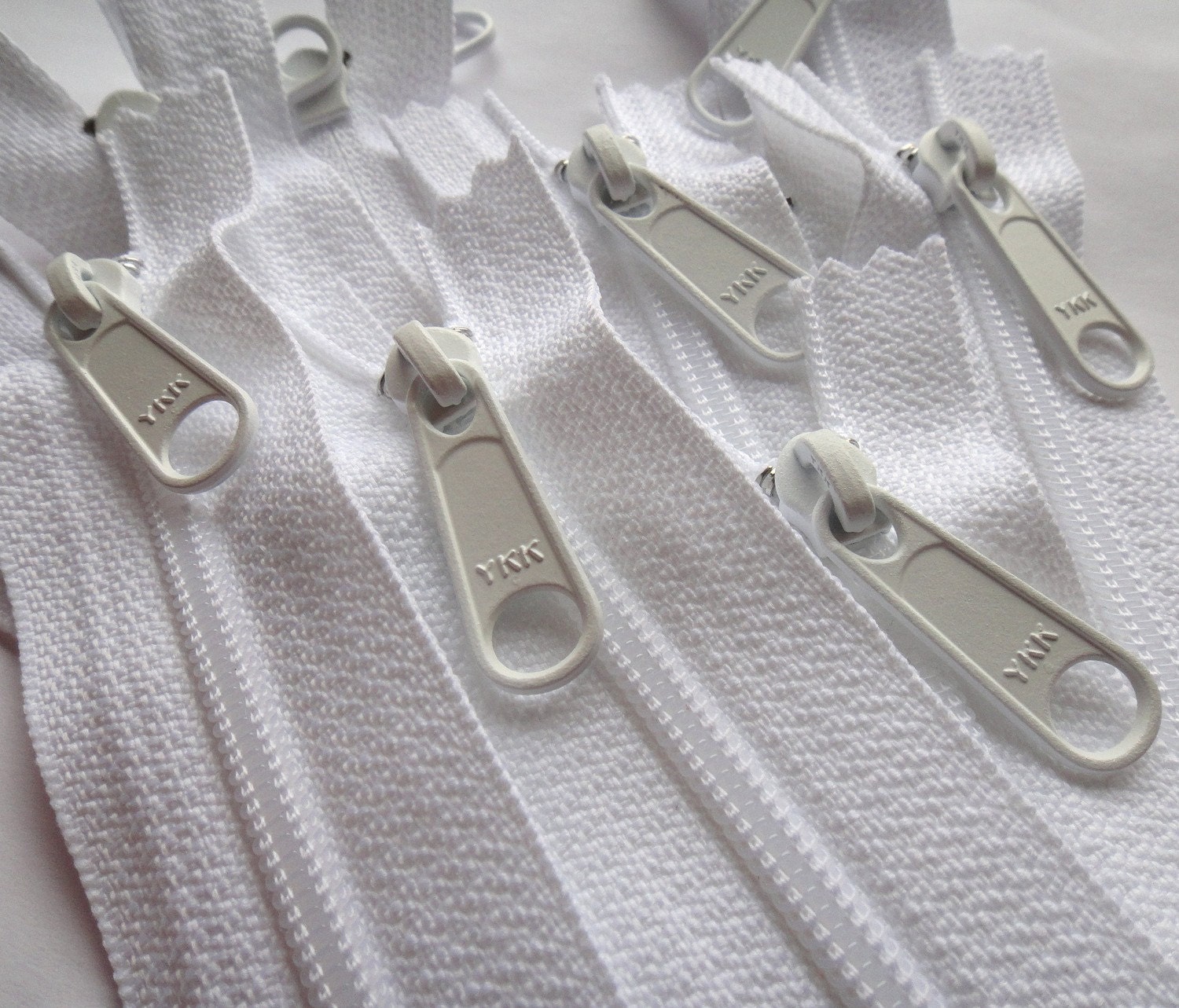 5 #4.5 YKK 18" purse zippers with a long handbag pull. You will receive the 5 white zippers in this listing.
Measurements-
Overall- 19.5" (49 cm)
Zipper- 18" (45 cm)
Pull- Just over 1 inch
Tape width is 5/8" each side.
Made in USA
These are ykk brand closed bottom (non-separating) nylon coil zippers. These are #4.5 zippers, they are ...
Click Here to Visit My Etsy Shop!