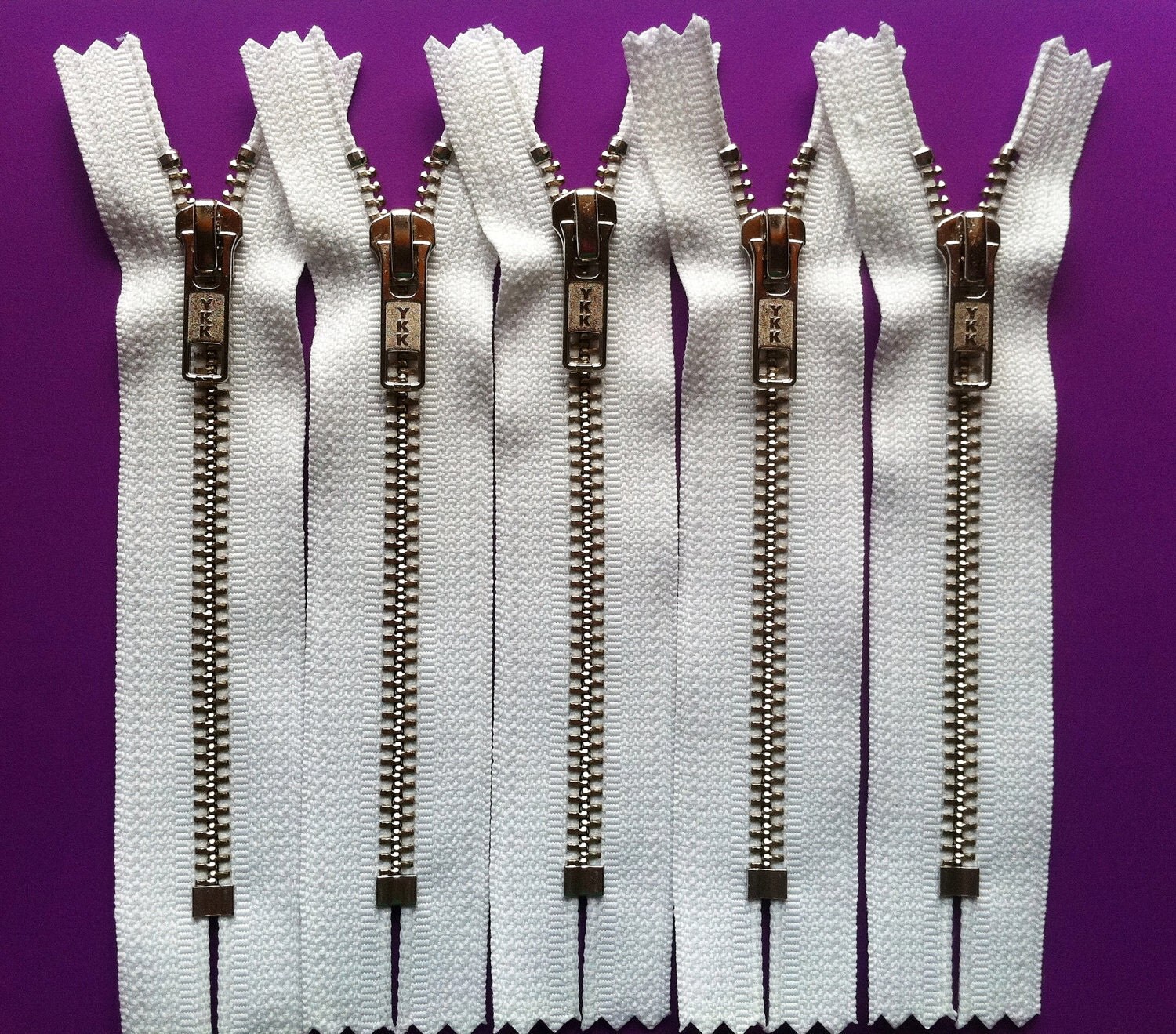 (5) #5 heavy duty nickel 5" zippers. These are closed bottom metal teeth ykk zippers.
Measurements-
overall length- 6.5" (16 cm)
actual zipper length- 5" (12.5 cm)
tape width 9/16" (each side)
metal pull- approx 1"
Made in USA
*The last photo shows a #5 metal zipper next to a #3 coil zipper for size reference*
<...
Click Here to Visit My Etsy Shop!